In-Person Usability Testing Methods During the Pandemic
Prepared by:
Lana Sneath (Human Factors Engineer, UserWise)
Shannon Clark, P.E. (CEO, UserWise)
in consultation with Dr. Dan Nathan-Roberts, PhD.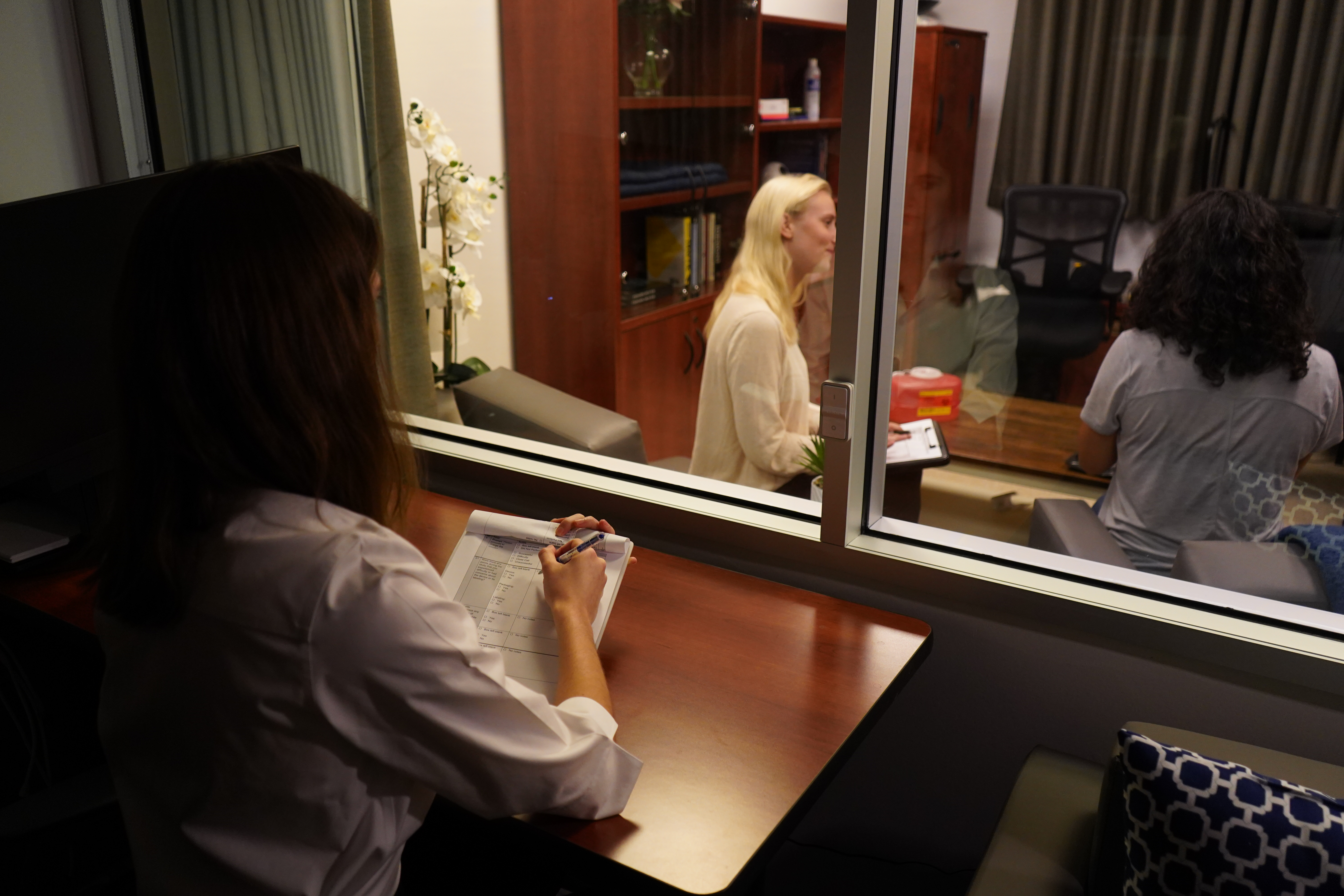 In response to the current COVID-19 epidemic, UserWise, Inc. proposes establishment of the following in-person usability testing methods to mitigate hazards to research participants, study staff, and society related to the spread of COVID-19.
In an effort to prevent the spread and keep the researchers and participants safe, UserWise requires that a study team implement the following safety precautions:
First and foremost, all companies must follow federal, state, and local regulations, which supersede any of the recommendations in this document.
A plan for social distancing of study personnel will be established
Study personnel will attend a training on social distancing, hand washing, and minimization of disease transmission to ensure these practices are followed throughout the study by all personnel.
Appropriate signage about hand-washing will be placed throughout the study facility and reviewed with study staff
Markers will be established throughout the laboratory (e.g. tape on the floor) to ensure social distancing best practices are followed by study personnel and study participants.
Study personnel will wear PPE and PPE will be offered to participants.

In the case of a PPE shortage or inability to maintain a sufficient supply of PPE, the study may not proceed.

All study materials will be wiped down with a sanitizing wipe, submerged in alcohol, placed in a UV sterilizer between sessions, or other proven methods of disinfection.
Between participant sessions, all surfaces in contact with the participants will be wiped down or cleaned by other methods before and after each participant session, using a disinfecting wipe or spray solution.

Additional time between sessions must be allocated to allow for cleaning.

The study schedule will be modified to minimize overlap between participants as much as possible and ensure that participants do not come into contact with each other.

Ideally, only one participant would be on site, and signage would lead them to self-check in without interacting with any persons. An intercom may be used to communicate with the participant.
The facility design must offer adequate space to allow for social distancing

Ideally, only one person would ride in an elevator or walk down a narrow hallway at a time, as applicable; study personnel may be required to enforce this rule or guide foot traffic, if applicable.
If multiple participants must be in a large room at a time (e.g. 1 participant arrives for training, 1 for the test session), participants will be asked to wait in separate areas to minimize contact.

Participants will be asked to reschedule or cancel their session if they exhibit any flu-like symptoms or any other symptoms identified by the Center for Disease Control (CDC) or World Health Organization (WHO) to be associated with COVID-19, have been confirmed to have COVID-19, or have been in contact with someone who has been diagnosed with COVID-19 within the last 14 days.

Participants will be asked to email a copy of a screen shot or PDF of their symptom results from this website on the day prior to the study (https://covid19orno.com/). If a participant has experienced symptoms within the prior 14 days, then the participant would be rescheduled.
This sensitive health information will be handled according to the Health Insurance Portability and Accountability Act, as applicable.
UserWise always schedules 20% more participants than required by the protocol, to account for no-shows. In the context of a pandemic, UserWise recommends allowing for at least a 50% rescheduling/no-show rate.

Participants will be asked in the Participant Agreement to notify the study team if they fall ill within 14 days of their study session with flu-like symptoms or if they are diagnosed with COVID-19.

In the case that a participant or a study staff is diagnosed with COVID-19, the recruitment lead for the study will suspend testing and notify participants that had previously completed sessions of the incident.

The moderator will not sit in the same room as the participant, and no study personnel will come in direct contact with the participant at any time.

Remote observation of study sessions is encouraged, with study personnel each sitting in a separate, dedicated space that is physically apart from other study personnel.

Study staff may ask all participants to use hand sanitizer before the start of the study session and as needed as an extra safety precaution.
Exam gloves will be worn by the study staff and the participants at all times.
The study staff will make attempts to ensure frequent hand washing throughout the study execution
A sink and soap will be nearby for study participants to use at any time
If appropriate, the study team will purchase computer equipment/accessories such as keyboards and mice that are easy to sanitize
In the case that a usability study requires team interaction (e.g. surgeon and operating room staff), UserWise recommends exploring ways to separate the team members into separate usability study sessions or having an "actor" trained in both cognitive bias minimization and the use of PPE to prevent transmission of disease. This may reduce the realism of the study, and such study limitations should be explained in the protocol and report, as applicable.
Next Steps
If you would like to discuss usability testing options for your medical device or combination product during this pandemic,
contact us
to set up a free 1 hour consult for your project. To learn more about Human Factors Validation testing options during this pandemic check out this
post
.
︎
Lana Sneath and Shannon Clark | March 28, 2020