Medical Device Usability Testing


Human Factors & Usability Engineering Consulting Services





Improving Outcomes for Medical Products

By applying human factors engineering early and often in the design process, use-issues can be uncovered during initial stages of development. Thus, prototypes can be refined to ensure safety, minimize costs, reduce regulatory hurdles, and maximize customer satisfaction.

Whether you need support in conducting formative testing, developing your FDA human factors validation strategy, or require a partner for full summative usability validation study planning, execution and reporting, UserWise has helped our clients successfully navigate their product through usability testing to regulatory approval and we can do the same for you.

Medical Devices

Our mission is to inspire best practices in human factors and usability engineering within medical device and combination product companies to facilitate the development of world-class medical products. By combining our human factors expertise with your talents in product development, together we can achieve unrivaled and safe medical innovation.


Combination Products

From in-home injection devices to robotic surgery systems, UserWise has experience partnering with manufacturers to successfully implement the entire human factors process for medical devices and combination products. Regardless if you need a fully-equipped usability engineering team or just a one-time human factors strategy consultation, UserWise consultants offer unparalleled expertise that spans numerous medical disciplines.


Why Choose UserWise For Your Usability Testing?
In-House IRB
In accordance with FDA regulations, the UserWise IRB has the authority to approve, require modifications (to secure approval), or disapprove research. This group review serves an important role in the protection of the rights and welfare of human research subjects for the purposes of ensuring the ethical treatment of study subjects.

By having our IRB in-house, we are able to streamline the review and approval process of study materials and documentation.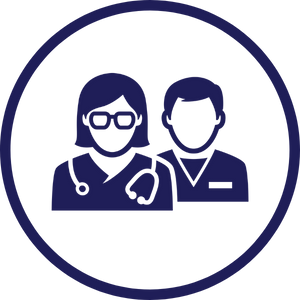 Study Participant Recruitment
UserWise has a team of dedicated, in-house usability study recruiters who can help recruit healthcare professional, patient, or lay-user participants, while strictly adhering to protocol-defined inclusion and exclusion criteria and consistently meeting study timelines. Our team will manage all aspects of the study recruitment and the participant scheduling process to ensure the study schedule is maximally booked so data can be collected in a timely and efficient fashion.


Simulated-Use Facility UserWise's versatile Simulation Facility in San Jose, CA comes complete with a secure Simulation Lab, Conference Rooms for private viewing and training, dedicated Restrooms, and Client Workspaces. Our spacious Simulation Lab is easily configurable to a variety of use environments (e.g. operating room, exam room, sterile processing center, physical therapy office, home environments, etc.) and is outfitted with high-resolution AV recording equipment with streaming capabilities.