Recruiting Participants for Paid COVID-19 Research
---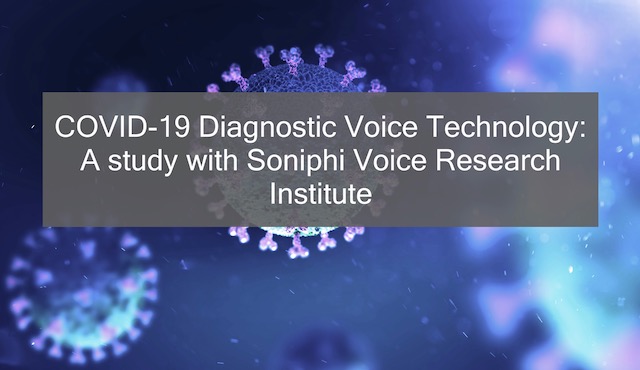 Imagine talking into an app, and then, based on your voice, the app tells you whether you have COVID-19. This sounds futuristic and borderline imaginary, but

Mayo Clinic

and the

American Heart Association

have both confirmed that there are connections between vocal biomarkers and severe heart conditions (e.g. coronary artery disease and congestive heart failure). We're working to research a link between vocal biomarkers and COVID-19.

The Soniphi Voice Research Institute is conducting research on voice recognition software to detect COVID-19 – if you want to support the creation of this technology, please fill out this

Google Form

to see if you're eligible to participate in this study! Eligible participants will be paid a $50 Amazon gift card once their information is verified.

︎
Shannon Clark

| May 8, 2020