Updated FDA Guidance:




Drug and Biologic Instructions for Use
---
Introduction
On July 14, 2022, the U.S. Food and Drug Administration (FDA) released the guidance, "Instructions for Use - Patient Labeling for Human Prescription Drug and Biological Products - Content and Format" [1]. The initial draft version was published on June 30, 2019 [2].
Here, we summarize key changes that were made since the initial draft.
Four (4) Important Drug and Biologic Instructions for Use (IFU) Content Updates Related to Usability
1. Reading Level


The Final Guidance notes that Instructions for Use are recommended to be produced at or below the national average reading level. According to UserWise, this is between 7th and 8th grade in the United States [3]. Therefore, it is important to recruit a representative population to capture the average reading level in a usability study.
There is no industry-standard practice for determining the reading level of instructions for use. For a cursory assessment, grade level comprehension of Instructions for Use can be calculated in Microsoft Word by selecting "Editor" under the "Review" tab, then clicking "Document stats" in the popup window (See Figure 1 and 2).
Figure 1. Microsoft Word Grade Level Comprehension Instructions
Figure 2. Microsoft Word Grade Level Comprehension Instructions
2. Minimize Text

Since the draft guidance was published, it appears that the FDA is starting to acknowledge the drawbacks of requiring inclusion of excessive, unnecessary text.
The FDA also removed a recommendation to describe the purpose of each component in the instructions for use. The reality is that some components do not need to be explained due to common knowledge or clear terminology – especially for simple or commonly used products.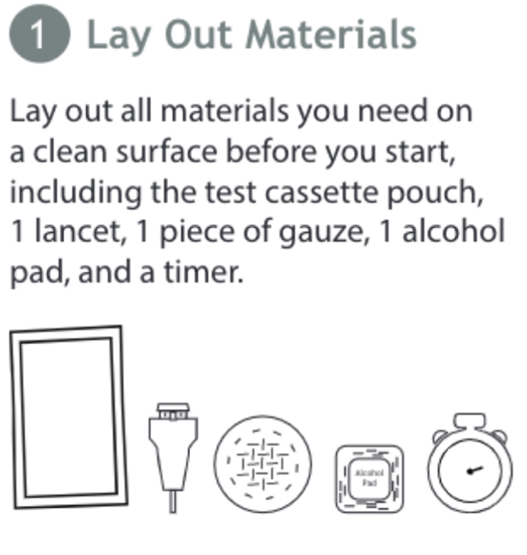 Figure 3. Diagram of Components and Items
Figure 3 includes an example of a diagram of materials needed to use a COVID-19 test kit. Each item does not require further explanation because it is either commonly understood or clear how it is used in the rest of the instructions.
Likewise, the final guidance no longer includes disposal recommendations for products that utilize common disposal procedures.
The decision to remove this content acknowledges that if there is more text in the instructions, it makes it more difficult for the end user to find critical information, or, worse yet, the end user may be less likely to read the instructions.
3. Include Items Required for Use


In the final guidance, the FDA notes that items required for use that are not provided in the package should be listed in the instructions (See Figure 3). It is important that users are aware of all necessary items to prepare for proper use and avoid delays during time-sensitive portions of the procedure to obtain these items.
4. Avoid Uppercase Text


The final guidance suggests to avoid excessive uppercase text. Excessive uppercase text reduces the prominence of justifiably uppercase text, which defeats the true purpose of providing emphasis and increasing findability.
Other New Content
Here's the rest of the new content added since the 2019 draft guidance:

● Include "Keep out of reach of children" to avoid harm to unintended users.
● The product title should include the controlled substance schedule, when applicable.
● Line 3 of the title should include the route of administration (ROA) in lowercase letters in the case that the nonproprietary name consists of the dosage form but excludes the ROA.
● Reference the FDA's flush list for drug products that involve unique disposal instructions. This resource is useful in determining the proper disposal method for a specific drug product.
● Include a phone number for further product information, reporting product issues, and/or reporting adverse reactions to the FDA. These resources are provided to assist users who may be having difficulty and help obtain crucial data about the product and its use.
Next Steps
The updates in this document further specify and clarify the FDA recommendations for authoring patient IFUs for drug and biological products. If you are developing a drug or biological product, UserWise stands ready to develop your Instructions for Use and guide you through the entire usability engineering process. Our expert consultants have years of experience bringing medical products to the market and complying with FDA guidelines.
Contact us today to set up a free 1-hour consultation for your project and learn more about our usability engineering.
Check out UserWise's human factors services
Learn more about our usability engineering expertise
References
[1] U.S. Food and Drug Administration. (2022). Instructions for Use - Patient Labeling for Human Prescription Drug and Biological Products - Content and Format.
https://www.fda.gov/regulatory-information/search-fda-guidance-documents/instructions-use-patient-labeling-human-prescription-drug-and-biological-products-content-and-format
[2] U.S. Food and Drug Administration. (2019). Instructions for Use - Patient Labeling for Human Prescription Drug and Biological Products and Drug-Device and Biologic-Device Combination Products - Content and Format.
[3] Center for Plain Language. (2017). What is readability and why should content editors care about it?
https://centerforplainlanguage.org/what-is-readability/
Subscribe to our Newsletter:
Sign up for news and updates
︎ Shannon Clark and Dawson Ohligschlager | July 14, 2022