In-House Document Review

UserWise's Institutional Review Board (IRB) is a group registered with the U.S. Department of Health and Human Services (HHS) that is formally designated to review and monitor biomedical research involving human subjects.

In accordance with FDA regulations, the UserWise IRB has the authority to approve, require modifications (to secure approval), or disapprove research. This group review serves an important role in the protection of the rights and welfare of human research subjects for the purposes of ensuring the ethical treatment of study subjects.

By having an in-house IRB, we are able to steamline the review and approval process of study materials and documentation.

Contact us to get started on your document review today!


Identify Risk
Identify risks for vulnerable populations
Analyze sources of risk

Establish measures to minimize risk

Determine that risks are reasonable in relation to potential benefits to participants and to society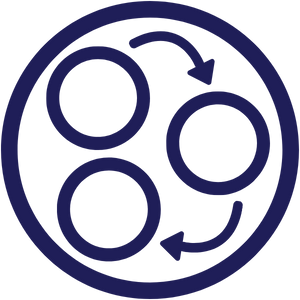 Establish Procedures
Evaluate the equitable selection of participants
Establish procedures for review and oversight of research at multiple sites

Establish procedures for suspension or termination of previously approved research if warranted by findings
Review and Maintain Documentation
Oversee creation of consent documentation with a focus on participant understanding and voluntary decision making
Review consent process and documentation
Maintain documentation of all activities
Scope & Level of Review

The UserWise IRB only reviews human research related to medical devices for human use (including in-vitro diagnostics), simulated-use human factors studies for human drugs, simulated-use human factors studies for biologics, and simulated-use human factors studies for vaccines.

Full Committee Review
A Full IRB review requires a full IRB board meeting to review the submitted documents. In accordance with DHHS regulations 45 CFR Part 46 and FDA regulations CFR Title 21 Part 56, convened IRB review is required for the majority of new applications submitted to the UserWise IRB. A convened meeting is one at which a majority of members must be present, including a member whose primary concern is in a non-scientific area, before official actions may be taken. In order for the research application to be approved, it must receive approval of a majority of those members present at the meeting.



Expedited Review
Expedited review is a procedure through which certain kinds of research may be reviewed and approved without convening a meeting of the IRB. The Agency's IRB regulations [21CFR56.110] permit, but do not require, an IRB to review certain categories of research through an expedited procedure if the research involves no more than minimal risk. A list of categories was last published in the Federal Register on January 27, 1981 [46FR8980].
Please Note: The UserWise IRB does not review clinical studies for human drugs, biologics, or vaccines in which humans actually consume or inject the drugs into themselves or others. The UserWise IRB does not review research studies involving products regulated by FDA that are funded/supported by HHS or research funded/supported by HHS.